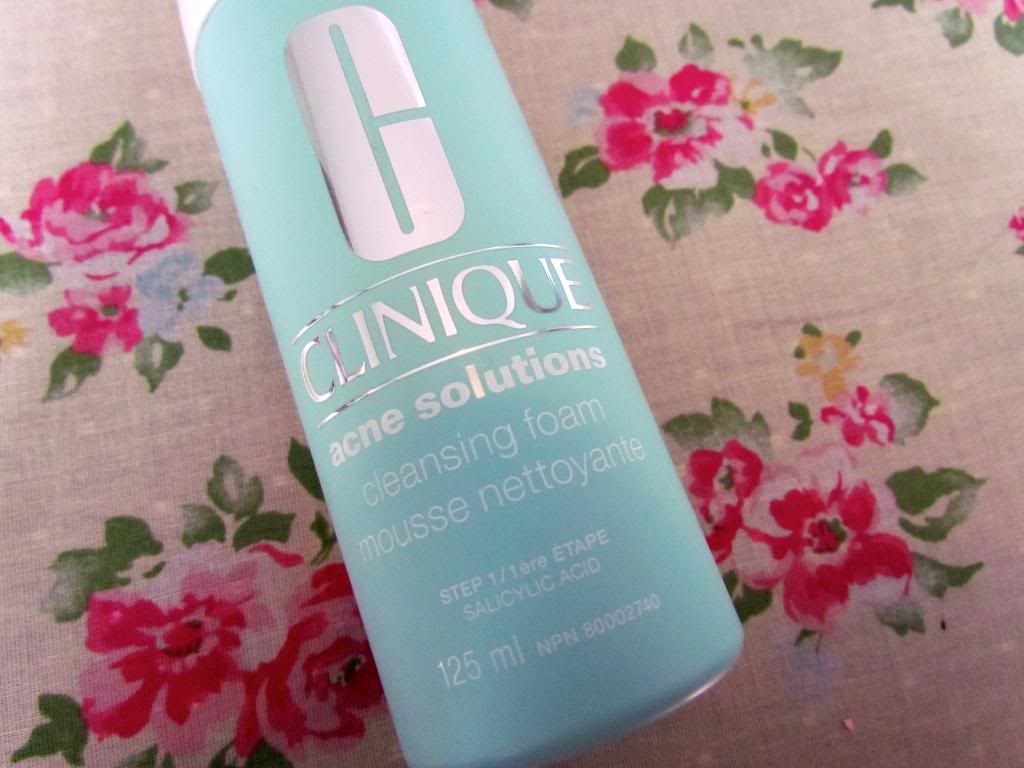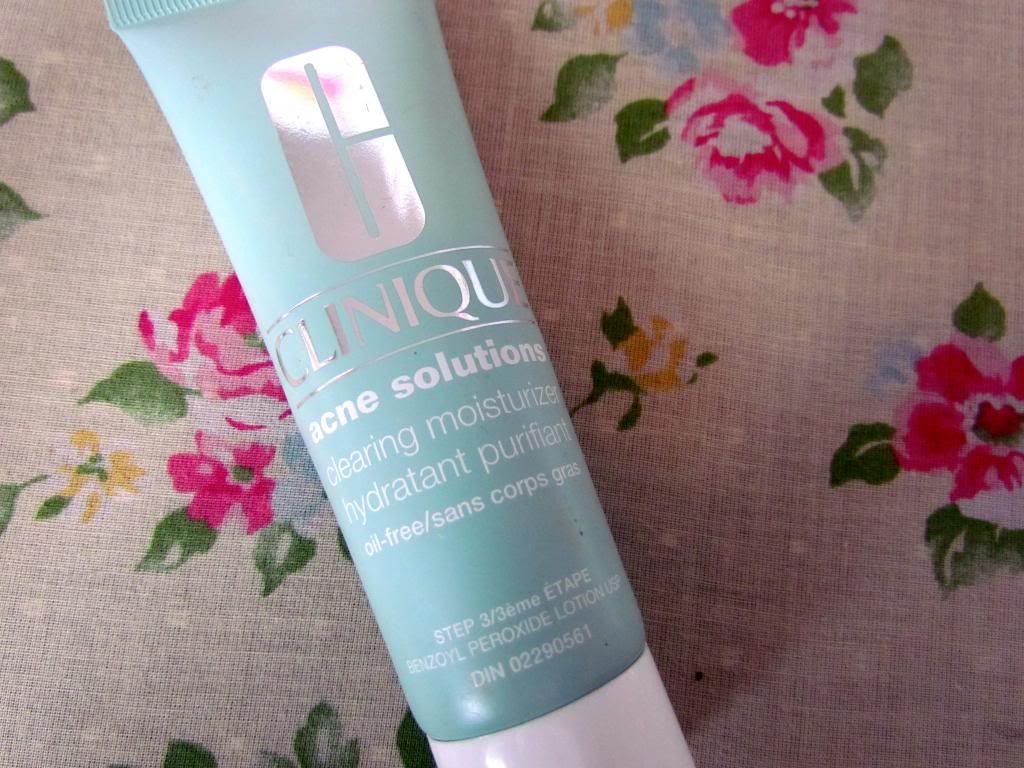 This sort of product is something you can't review after a week of using, so before I get into the details I just wanted to let readers know this is a review after having used the system for over five months.
I've never had a severe acne problem, but I do get spots here and there and I like to keep my face washing system acne prevention directed. Previous to this system I was using Proactiv (a review of that system to come!), and I decided it was time to switch over to something I didn't need to order online and could just pick up in store.


Step One: Clinique Acne Solutions Cleansing Foam
This is my favourite part of the system, I still use this every morning before I do my makeup. I find using anything with scrubbing beads in it in the morning just makes my face too red. This product lasts ages given it's just a pump bottle with foam. This product does keep mild acne under control, but I didn't notice any miracle to it. I have repurchased this product several times but I will say that since it is just a foam with nothing abrasive it doesn't get all the dirt/makeup off of your face. This is why I use a different face wash at night to really get my skin feeling clean. In the end I would say this product individually is great for people with mild acne problems and sensitive skin.


Step Two: Clinique Acne Solutions Clarifying Lotion
For starters, this is not a lotion. You shake the bottle and pour some of the liquid onto a cotton pad. If you have sensitive skin this product will make your skin actually feel like it's burning a bit, I don't even have very sensitive skin and it was a wee bit painful. You would eventually get used to it but you can indeed smell the alcohol in this product. After getting used to the product I believe it did improve the spots I was getting, you could for sure feel is getting off any dirt that would cause acne. I no longer use this product in my daily skin routine, simply because I can find less harsh feeling clarifying wipes to get all of the makeup/dirt off my skin. I do still use this product though if I've exercised and am in a hurry to get the oil/sweat off my face. Ultimately I'd say this product is good for people with not super sensitive skin, and medium to severe acne. It would be good for people with acne on other parts of their body to use, like a back as it is quite powerful.


Step Three: Clinique Acne Solutions All-Over Clearing Treatment
This product makes your face feel really nice and smooth, I find with other acne three step systems this last step is not moisturizing which is still important to do even if you have acne. This product moisturizes and also delivers some acne fighting ingredients. Also if you're having some problems with the previous step it does cool your skin down and alleviate some of the burning feelings. I believe it helped with my spots but only in combination with the other steps it seems. I would say this product is quite good as it moisturizes while helping acne which is a rare combo. I wouldn't buy this product without following the previous two steps as it did not seem too beneficial otherwise. I would recommend this product for mild-severe acne sufferers.
Overall, to put it simply I would give this entire system as a whole a 7/10. It is no miracle product (but then again few are right?), it will not heal your acne overnight, and you must be prepared to stick to the routine.. But it is promising and does benefit acne problems. If you have sensitive skin I would suggest replacing the middle step with a less harsh alternative. Ultimately I did stop using this system as a 3 product regime, I use the first step every morning and the other products sparingly. This is just because my acne is not very severe and I am one to like to test lots of other face products out. I will be writing a post soon on my daily skin care routine if you're interested.
P.S. There's an extra product to this three step system the Clinique Acne Solutions Spot Healing Gel, I will be discussing it in another post because it deserves spotlight to itself!