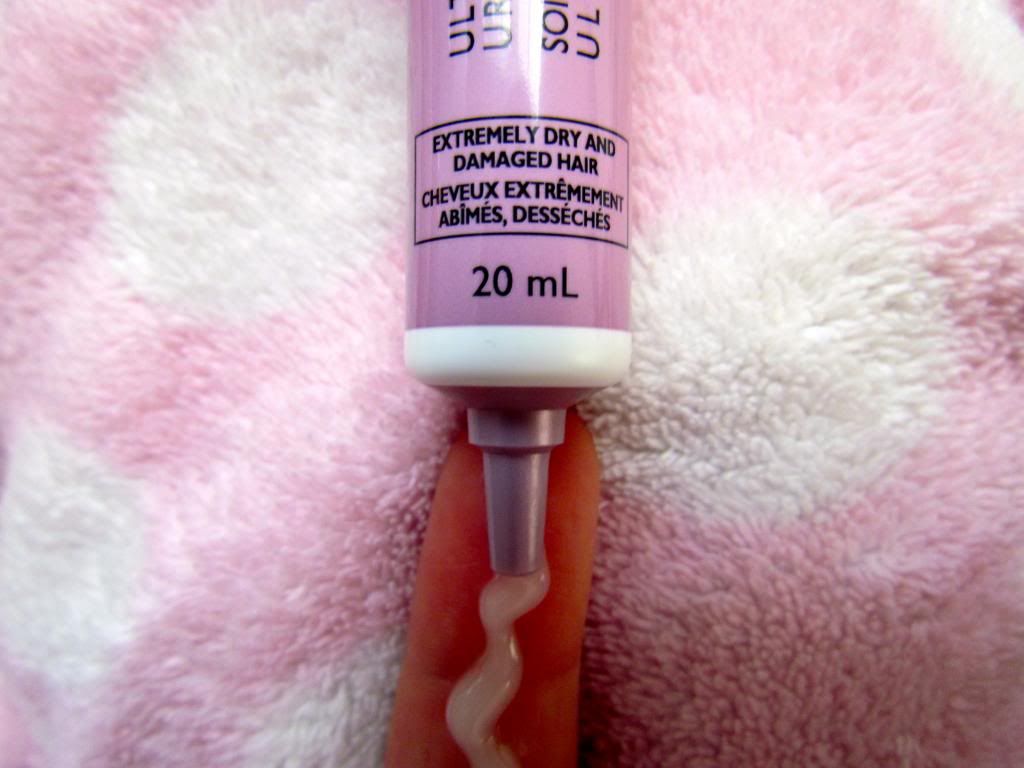 I found this little gem in target, and I am always looking for products to repair my hair I am constantly dying. This little tube is a one time use, it says you're suppose to use one of these once a week. I believe it was only $1.99 so that's not too bad at all. After shampooing and conditioning you apply this to your hair concentrating on the ends and let it sit for a minute or two and then rinse it out and carry on as usual. I thought this product would be more like a really concentrated oily conditioner but it feels nothing like that when applying. It's more of a protein filled product that soaks into your hair. It doesn't leave your hair feeling moisturized but it does ultimately add good stuff to the build of your hair. I really enjoyed using this, after I dried my hair I could tell the difference in my ends, they looked and felt stronger. I'll probably buy a few more of these to use in some hair emergency moments!
I am going to be adding some lower blonde highlights to my hair (blog post of how to do that coming soon!) so I want to make sure my hair is strong enough to take the lightener.
Do any of you have some favoruite hair masks/strengthing products? I'd love to know!

Twitter | Tumblr | Instagram