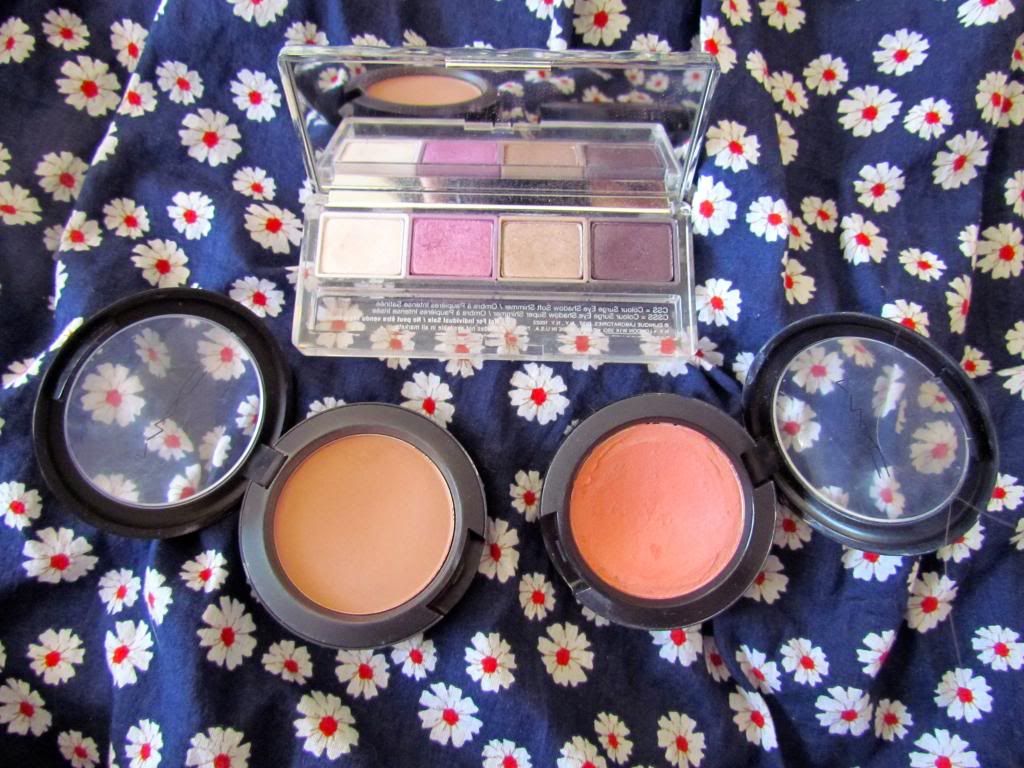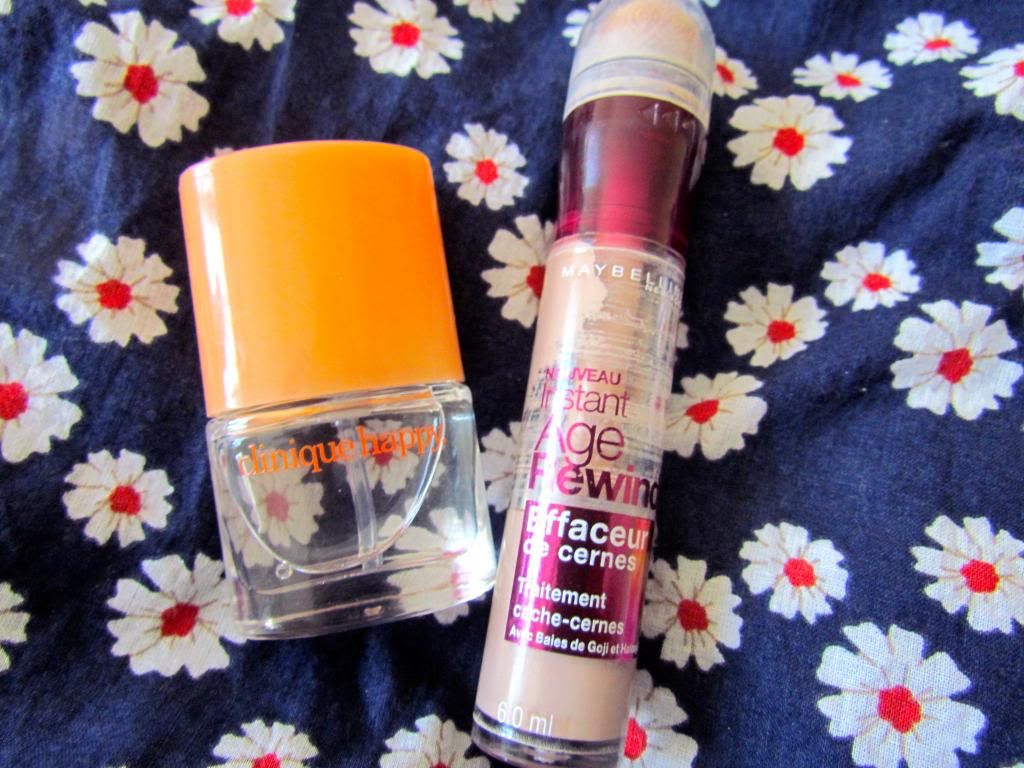 April was a very long month, it was cold all month long, it was exam season, I had to move flats and had a really crummy cold. Thankfully April is over and May is looking up! Here's some beauty items I was loving this month :)
Clinique Limited Edition Quad - The colours in this pallet were all from different collections and put together in this quad released last year. The colours are: deep purple shade, limited edition taupe shade (my favourite!), crystal berry, and limited edition soft pink shade. These colours all work so well together and I am a total sucker for purple shades, I think they go with my eye colour and skin tone quite nicely. I love Clinique eyeshadows, well pigmented and always gorgeous.
MAC Harmony Matte Powder Blush
- I don't use this as a blush, I use it as a contour. I find it's hard to get a hold of a matte bronzer so this has been great to define my nose and cheekbones. It's not very orangey (which is also hard to find in a bronzer) so I've really been loving it! I learned to use this as a contour when Tanya Burr did Grace Helbig's makeup a few months ago (watch it
here
).
MAC Something Special Cremeblend Blush
- I bought this probably two years ago when it was impossible to find a orange hue blusher. This month I brought it back out of my makeup collection and have used it basically everyday in April. I'm not a big fan of creme blushers anymore because they get so dirty looking.. you might be able to see that in the photo I took above, but the colour payoff of this blusher is so great!
Clinique Happy Perfume - Looks like I am going to need to purchase a bigger bottle of this soon. I received this in a bag after spending so much at the Clinique counter this year and fell inlove with the smell. It truly is a happy smell and I wear it when I need some cheering up!
Maybelline Instant Age Rewind Dark Circle Eraser - My eyes don't need an age rewind but they do need a concealer for the dark circles, and this product has done just that. I've been wearing minimal makeup this month because it was exam season and I needed to just focus on studying so this has been a quick product to use. It works greats and I love the applicator. I'll for sure be buying this again.
Redken Extreme Anti-Snap Leave-In Treatment for Distressed Hair
- I've already raved about this hair product in a previous post this month so click
here
to find out more about it :) It's a life-saver and I realized this month how healthy it's made the ends of my hair with continued use each day.
Redken Body Full Volume Amplifier Thickening Lift Spray for Fine/Flat Hair - I bought this for my mum for Christmas and recently tried it myself while I was home for Easter. I'm sometimes skeptical of volumizing product because I find they just never work, but this one has given me lots of body this month. It smells great, and doesn't leave my hair a weird texture.

Twitter | Tumblr | Instagram