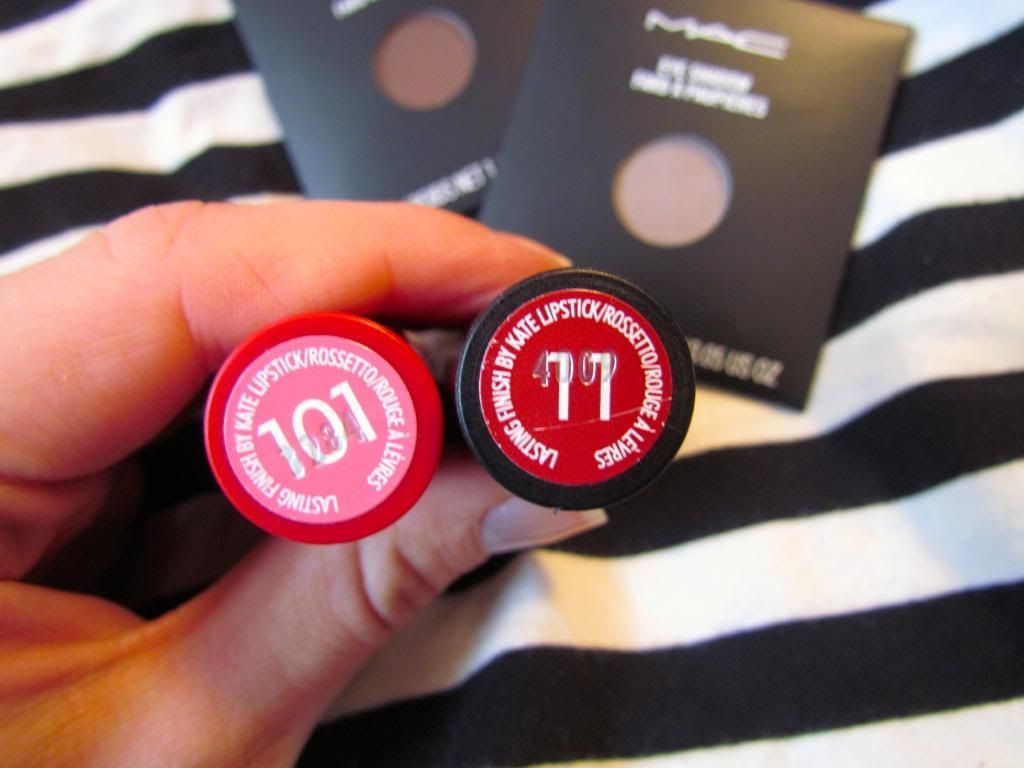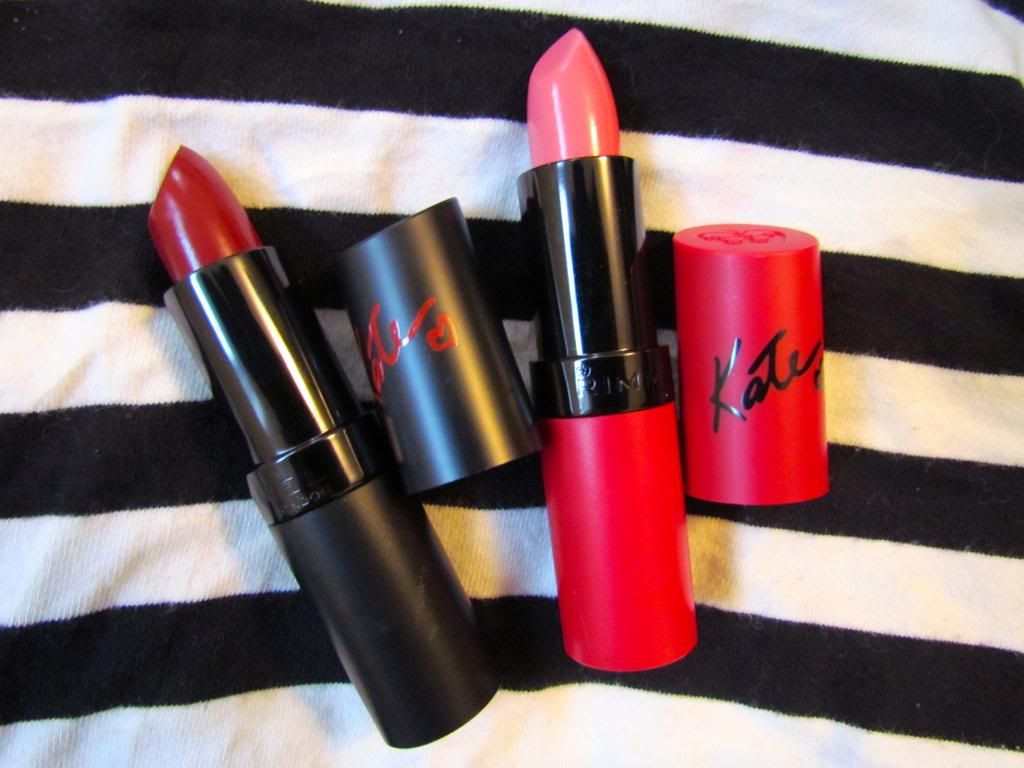 So today I stopped by the mall to take a look around. I just finished my second year of university so I thought I'd treat myself to some goodies. I have received a MAC gift card for my birthday and was going to use that to buy the two pallet eyeshadow colours I wanted.. but the machine wasn't working. So guess what? I bought them anyway and now I have an excuse to go back and buy more :)
The eyeshadow colours I purchased are "Sketch" (burgundy shade with small red flakes throughout), and "Satin Taupe" (the name explains it all!). I have a MAC quad pallet I'm trying to fill, just one more eyeshadow to go until this one's complete.


When wondering around the drugstore Lawtons, I saw that the Rimmel section had some nice sales going on. The Kate Moss lipsticks will always be my favourite so I bought two more colours I was eyeing up, a gorgeous deep red and a sweet light pink. Only $4.50 each when they're usually 8-9 dollars. Steal! All in all some nice purchases today, I'll go into each in more detail once I use them a bit.